You can access all of your YMCA Receipts within your ymcasv.org online account.
1. From the ymcasv.org Home Page, select "My Account".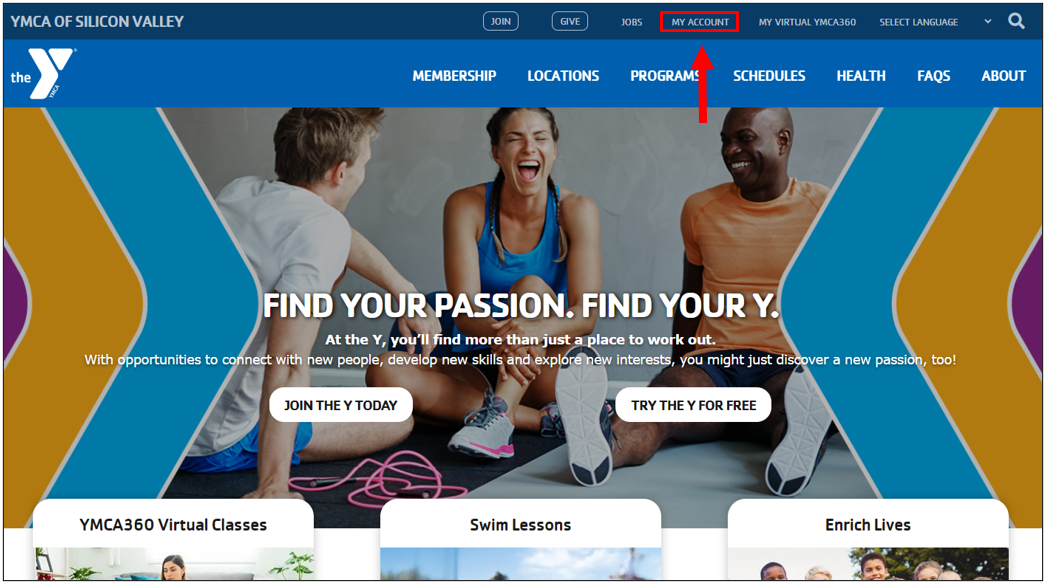 2. Select "Login" at the top-right part of the page.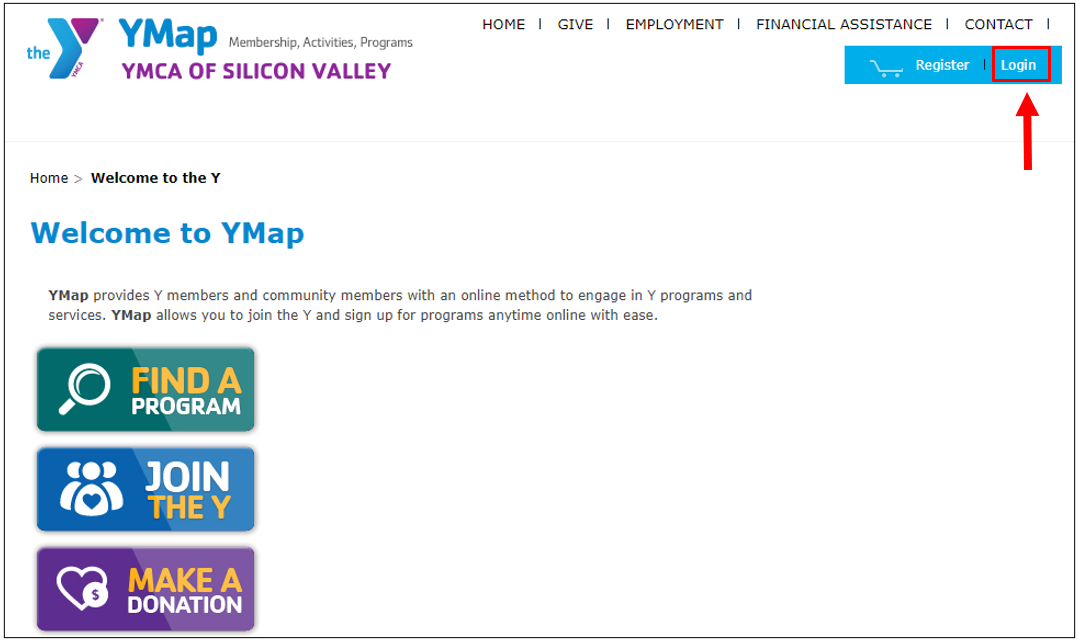 3. Enter your username and password for your online account. If you purchased your membership or program online, this should be the same username & password that you created when you signed up. If you do not know your username, please contact us via chat on the bottom ride-hand side of the screen, or call us at 408-351-6400 and we can assist you.
4. Select "My Account" again at the top of the page.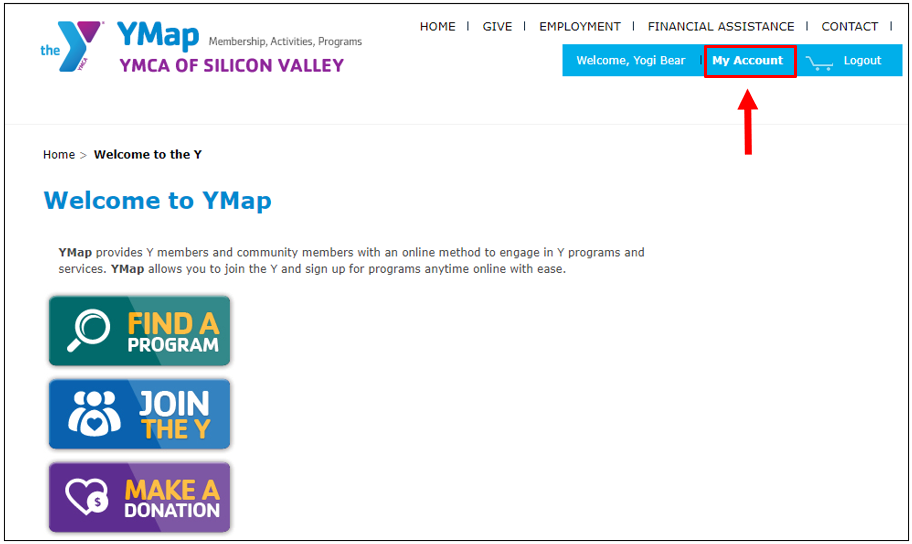 5. Select "Payment History" from the section "My Orders & Programs" on the left-hand side.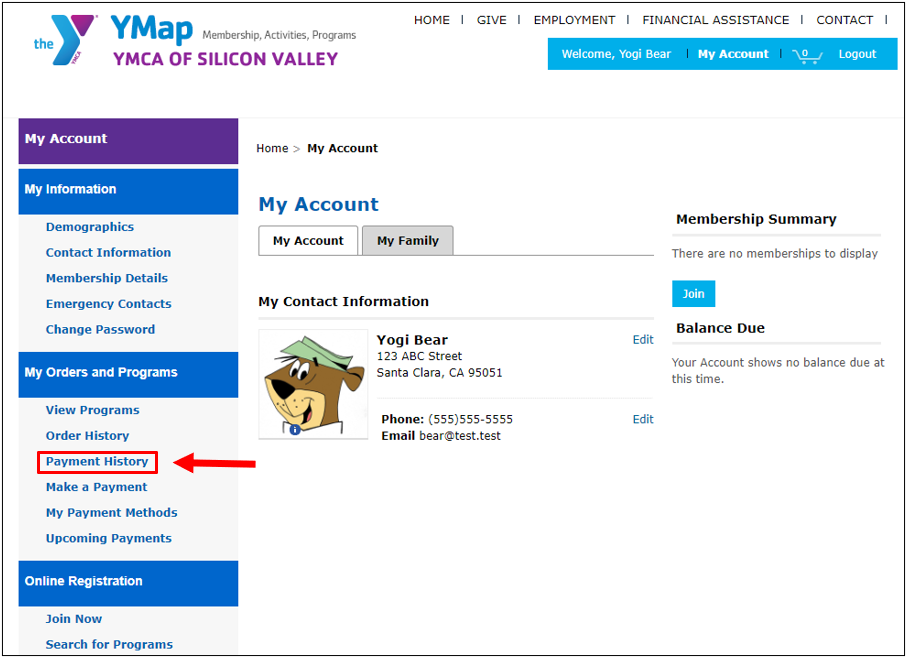 6. Use the provided "Date Range" drop-down options to select the period of time you need, and select "Search".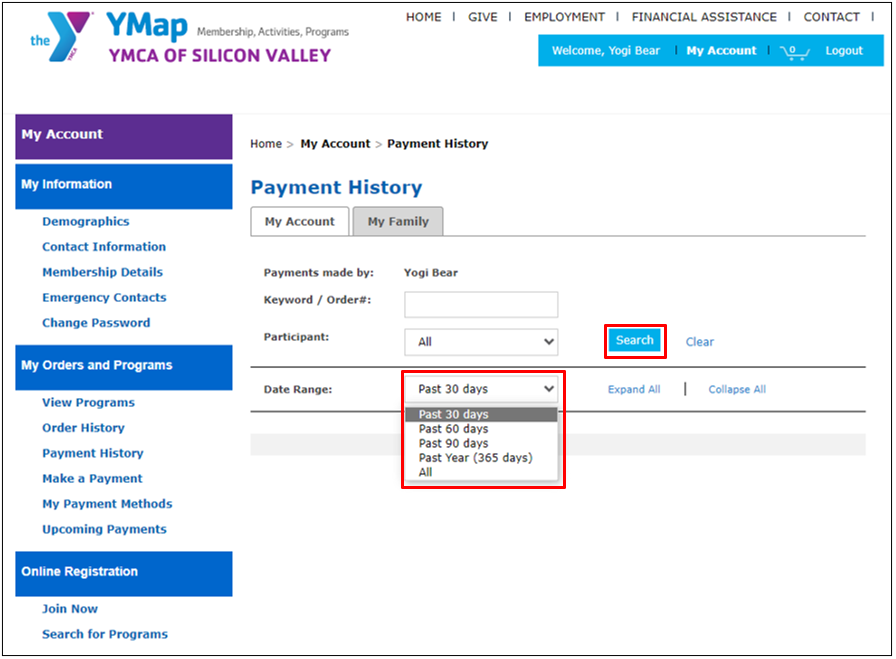 7. Find the desired receipt you're looking for and select the blue email icon to email the full receipt to your email address on file.